Inside Report
2020-2021 Inside Report
The 2020-2021 Inside Report is here!
Shifting Perspective
The New Age of Inspired Giving
Read It Online
chevron_right
Our Purpose
The Hurley Foundation is a 501c3 nonprofit organization launched in 1993 that raises funds and awareness of the ways Hurley Medical Center and Hurley Children's Hospital strive to transform healthcare through academic and clinical excellence. By recruiting volunteers and engaging community support, the Foundation helps fulfill the hospital's mission of "Clinical Excellence. Service to People."
Founded in 1908, Hurley Medical Center originated with a bequest of land and $55,000 from James J. Hurley to the City of Flint to build a hospital for all citizens, "regardless of their ability to pay." Hurley Medical Center receives no city tax dollars and is entirely self-supporting. It is the source of care for 65% of the area's Medicaid clients and most of the area's unemployed/uninsured. It provides over $17 million of uncompensated care to those with little or no health insurance each year.
CHILDREN'S MIRACLE NETWORK HOSPITALS® (CMN HOSPITALS)
CMN Hospitals raises funds and awareness for 170 member hospitals across the U.S. and Canada. Hurley Children's Hospital was invited to belong in 1990 because we offer the most outstanding pediatric care in our region regardless of the family's ability to pay.
Create Miracles
Miracles happen at Hurley
Charlie from Goodrich, MI recently concluded his cancer treatments at Hurley Children's Hospital thanks to the support of generous donors like you!
Give Today
chevron_right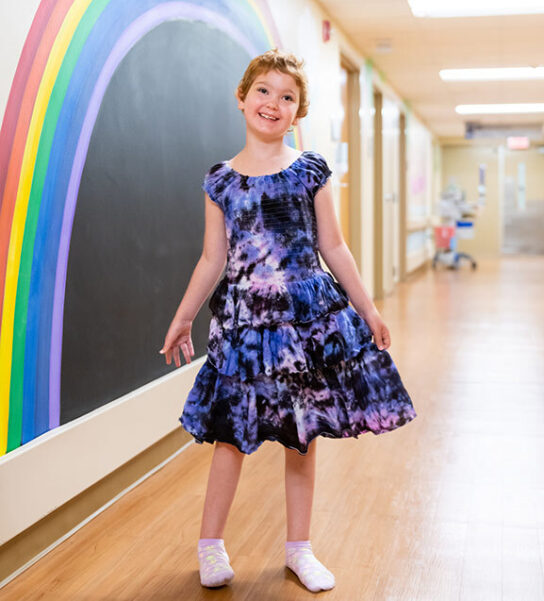 Focusing on Youth
We save children's lives and we give families hope
For Genesee, Lapeer and Shiawassee Counties, Hurley Children's Hospital offers the ONLY:
Pediatric Level II Trauma Center
Level III Neonatal Intensive Care Unit for premature or critically ill babies
Pediatric Intensive Care Unit
Burn Unit
Hurley helps kids with cancer, birth defects, accident trauma, asthma, diabetes, sickle cell disease and almost any other health issue you can imagine. We raise money from corporate partners and local donors to purchase life-saving equipment and provide services like our Child & Family Services Program that make such a difference to young patients and their families.
Hurley Children's Hospital's pediatric services extend to 15 counties…as far north as Alpena…Mt. Pleasant on the west…counties in the Thumb…and all of Genesee and Shiawassee Counties.
At Hurley Children's Hospital, we continue to live out the CMN Hospitals' mission statement every day: "We save children's lives and we give families hope."
Amazon Smile
You Shop. Amazon Gives Back to Hurley.
Amazon donates 0.5% of the price of your eligible AmazonSmile purchases to the Hurley Foundation when you use this link or select the Foundation as your charitable organization. AmazonSmile is the same Amazon you know and love. Same products, same prices, same service. The only thing different is now you are also supporting a great cause.
Start Shopping
chevron_right